Following on from the success of the 2/3 size top hat, and several people saying 'I love it, but I'd rather have a bowler – I prefer something a little smaller' I have just ordered a matching bowler crown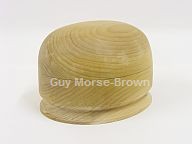 and a downturned brim to see if that gives some interesting finishes.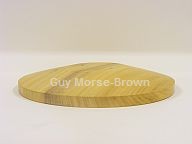 They're going to be about a month as the lovely people at hatblocks.co.uk are closed for a few days for a holiday, but I'm already excited about getting them and working with them. My head is full of ideas :D
And here as a special treat to you is Alice in her top hat last week - doesn't she look amazing!